Take a 360-Degree Virtual Tour of the Center for Music and Learning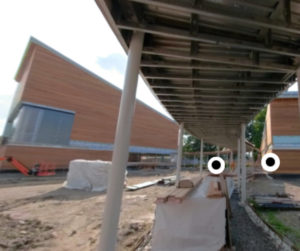 See the new center for music and learning as it takes shape – as if you were there! The  immersive, 360-degree virtual tour of the facility, which opens in 2019, includes views of all three studios, the cafe, the lobby, interior and exterior walkways, and the signature red oak tree that anchors the complex. View the virtual tour at: tanglewoodforever.org/the-center-for-music-and-learning/.
Tanglewood Forever News and Updates
Tanglewood's major new four-building multi-use complex for performance and learning—opening in summer 2019—will be named the Linde Center for Music and Learning in recognition of leadership gifts made by Joyce and Edward H. Linde and their family.
Donate Today
You can help the BSO ensure that Tanglewood remains vibrant and unique among summer festivals by supporting Tanglewood Forever. Donate online now, or contact the BSO Development Office at 617-638-9267 or friendsoftanglewood@bso.org for more information.