Bernstein Campus Visitor Experience Improvements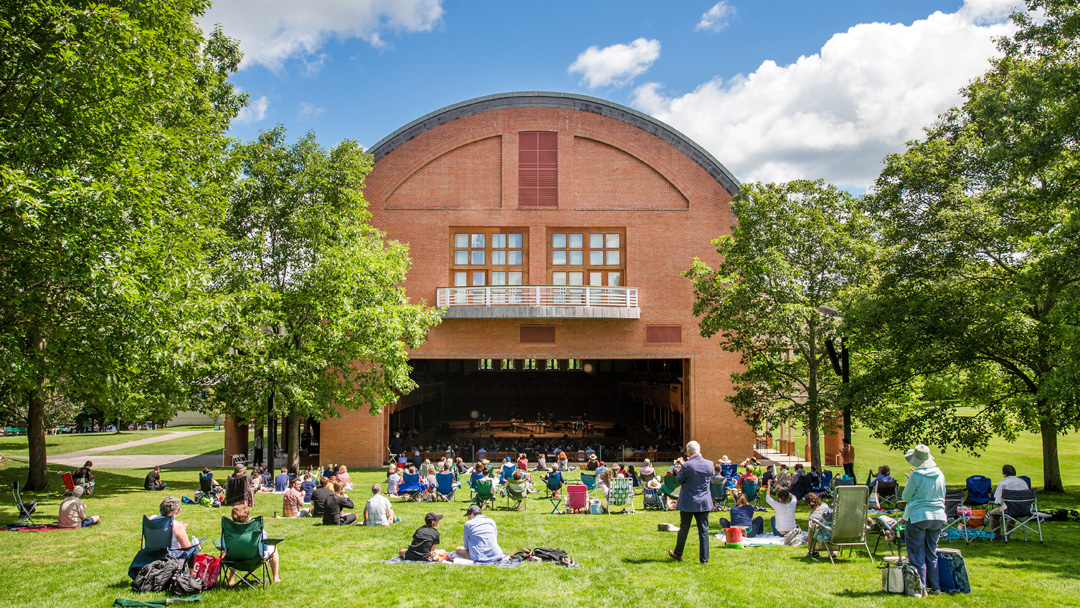 When Ozawa Hall was built, the number of visitors who today use the Bernstein Campus could not have been anticipated. The amenities in that area were intended for many fewer visitors than the area now hosts, especially considering the potential for far more attendance with the introduction of the Tanglewood Learning Institute and the Linde Center for Music and Learning.
With the goal of making the Bernstein Campus more welcoming and useable for guests, the BSO will move the Ozawa Hall box office and entrance gate to enhance the sense of arrival — improving sight lines to the Ozawa Lawn upon entering the grounds. In addition, the BSO will expand restroom capacity for Ozawa Hall visitors. Overall, the area will become more efficient and appealing for guests, will better serve growing audiences, and will encourage productive, social, community-oriented gathering on the Bernstein Campus.
Fast Facts
Nearly 50,000 people use the Bernstein Campus and Ozawa Hall each year
More visitors are expected with the creation of the Linde Center for Music and Learning and TLI
A new entrance gate will provide a better sense of arrival and better connections to the Ozawa Hall lawn and surrounding Berkshires scenery
Improved patron amenities will make the campus more efficient and welcoming
Donate Today
You can help the BSO ensure that Tanglewood remains vibrant and unique among summer festivals by supporting Tanglewood Forever. Donate online now, or contact the BSO Development Office at 617-638-9267 or friendsoftanglewood@bso.org for more information.