March Construction Update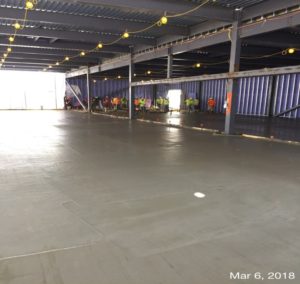 Through the cold and snow, workers fully enclosed Studio A and poured floors in the cafe space for the new center for music and learning. See photos of the progress at tanglewoodforever.org/construction.
Tanglewood Forever News and Updates
As the Linde Center rounds into its final form, the new Ozawa Hall Gate structures continue to come together, providing a new glimpse at Tanglewood's future.
Donate Today
You can help the BSO ensure that Tanglewood remains vibrant and unique among summer festivals by supporting Tanglewood Forever. Donate online now, or contact the BSO Development Office at 617-638-9267 or friendsoftanglewood@bso.org for more information.